The Prettiest Diabetic Socks on the Market: New Spring Colours
Posted by KELSEA FRANZKE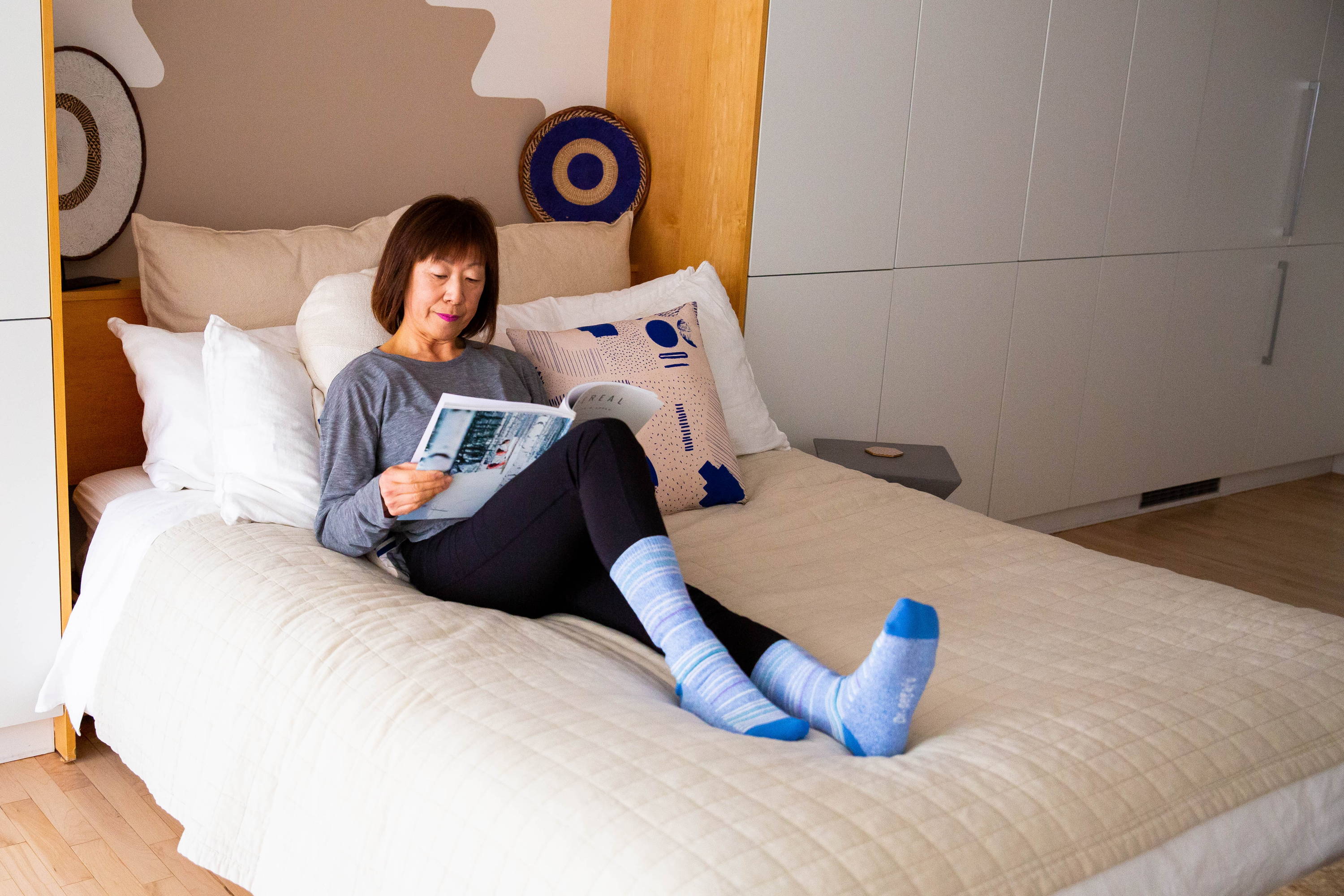 Oftentimes people think about medical-apparel products as being clinical, and let's be honest, kind of ugly. They're usually things your doctor says you should wear, but no one really feels good wearing them. 
Trust us, we know that no one likes wearing Diabetic Socks that are plain beige or white, and that bunch up or slide down every few steps. 
Lucky for you, Dr. Segal's firmly believes that medical-apparel doesn't have to be clinical and drab. Keep scrolling to see the prettiest Diabetic Socks on the market!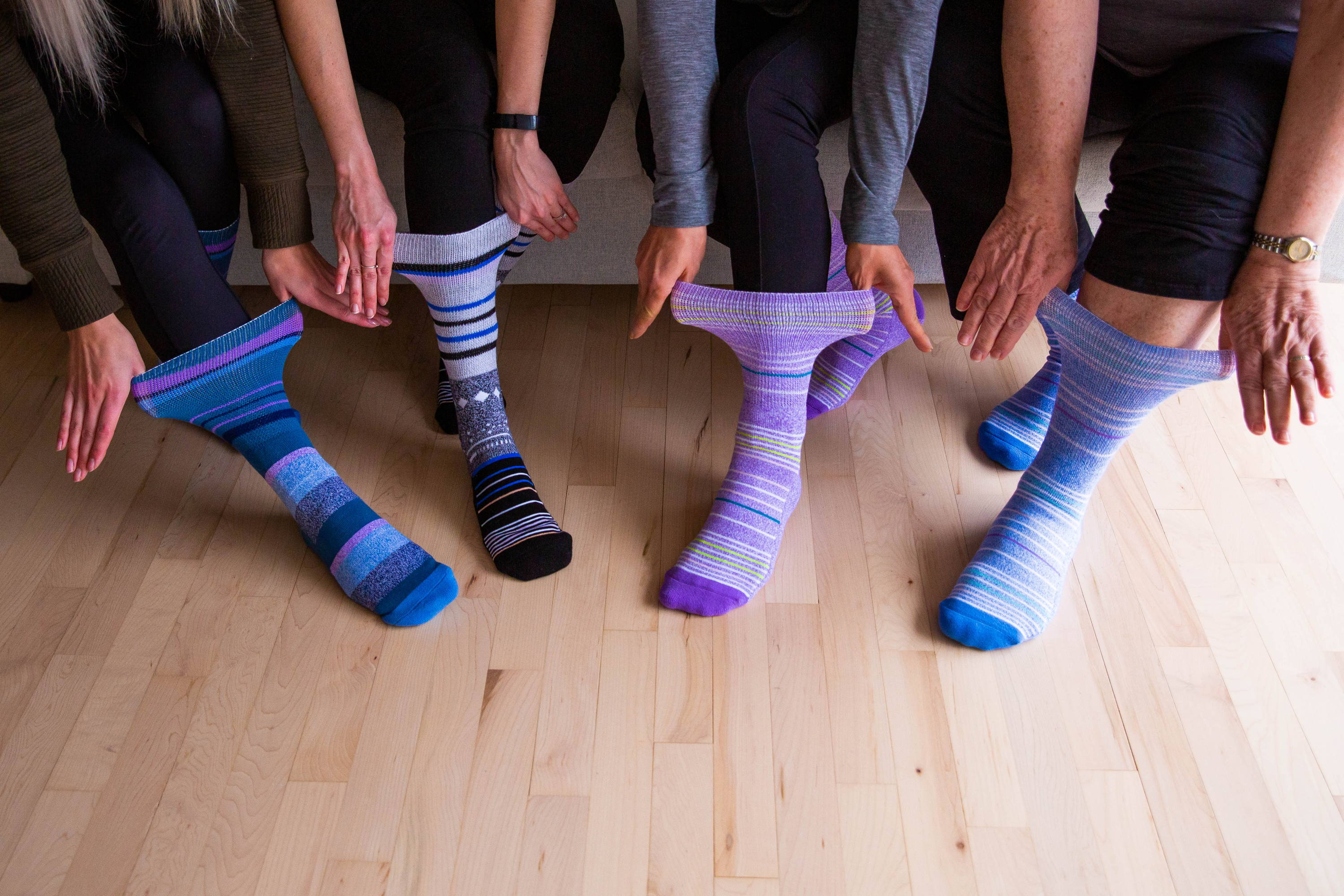 Finally, a Diabetic Sock collection that isn't only stylish, but extremely comfortable and effective for Diabetic or Neuropathy patients!
Dr. Segal's non-binding Diabetic Socks are seamless, extra-cushioned and have antimicrobial and moisture-wicking technology to protect your feet, all while boasting beautiful new colours and patterns for Spring!
With colours like lilac purple and sky blue, and patterns including multi-coloured polka dots, stripes and stars, there are styles that everyone will love.
Who Can Benefit From Wearing Diabetic Socks?

Think Diabetic Socks are just for diabetics? Think again! Diabetic Socks are perfect for people experiencing many different types of foot conditions, as well as anyone searching for an extremely comfortable pair of socks to cozy up in. 
Diabetic socks are specially designed to protect a diabetic foot from developing additional issues. Conditions often experienced by diabetics include neuropathy, foot ulcers, numbness and skin sensitivity due to poor circulation.
Diabetic socks have unique features that typically aren't present in regular socks, and are specially designed to decrease the risk of foot injury, keep feet dry, and to offer maximum blood flow.
With extra cushioning and no seams, Dr. Segal's breathable and non-binding Diabetic Socks are great as:
1. Diabetic Socks for those requiring special foot care

2. Neuropathy Socks for anyone with diminished sensation in their feet or foot sensitivities
3. Extra Wide Socks for anyone with wide ankles and calves
4. Edema Socks for anyone with foot and ankle swelling that require a non-constricting top band
5. Everyday Socks for anyone wanting socks that are extra cozy and comfortable!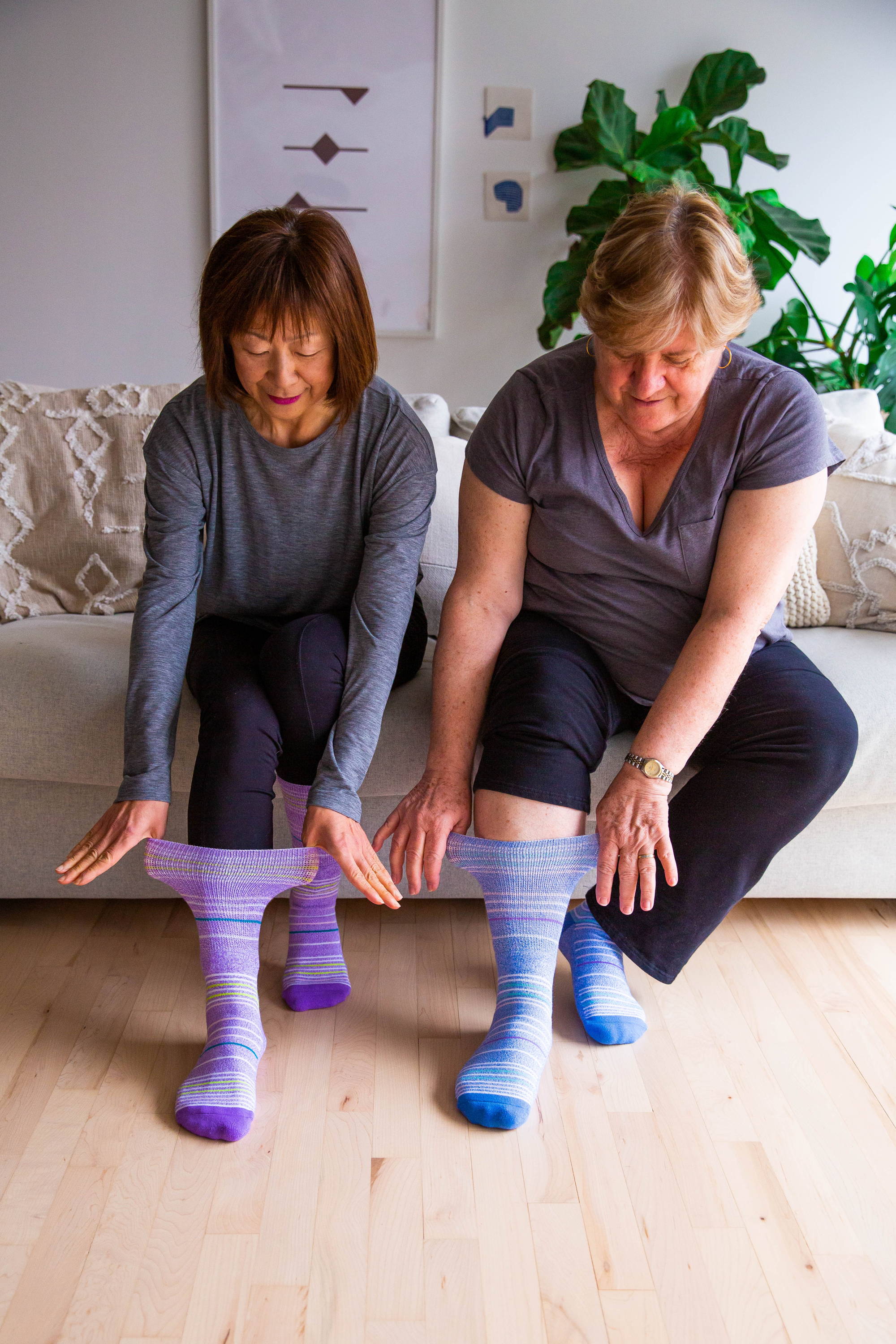 Customers absolutely love Dr. Segal's Diabetic Socks. And don't just take our word for it - here's what one happy customer had to say:
"Finally, someone listened and created socks besides grey, black and white! No more scrunching at the toes: no more loose fitting socks that feels like a whole family moved out! My only complaint is we need more to choose from. Yes, I own every colour, I just need more!"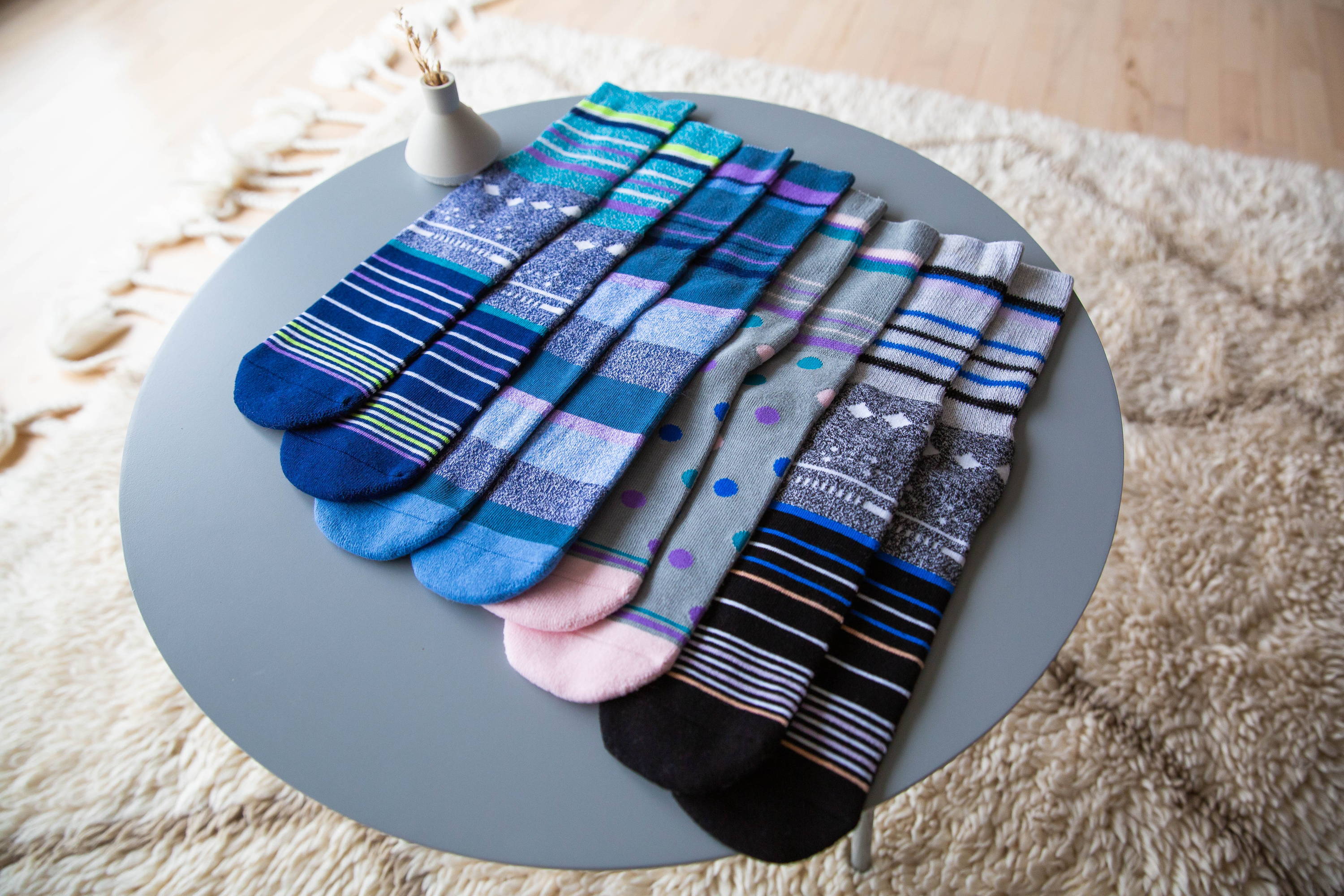 Think Dr. Segal's Diabetic Socks are right for you? Well don't miss out - grab a pair (or three) today before the new spring styles run out!

Browse our Stylish Designs